Web Payment Page Overview
PayPro Global hosts a web payment page for you so you can offer your customers optimized checkout experiences. You can select the layout from several options we support that have proven to reduce customer friction, support all global payment methods, and adapt to your customer's language and device.
Integration of all web checkout pages is simple, as you need to connect the generated checkout URL to your website.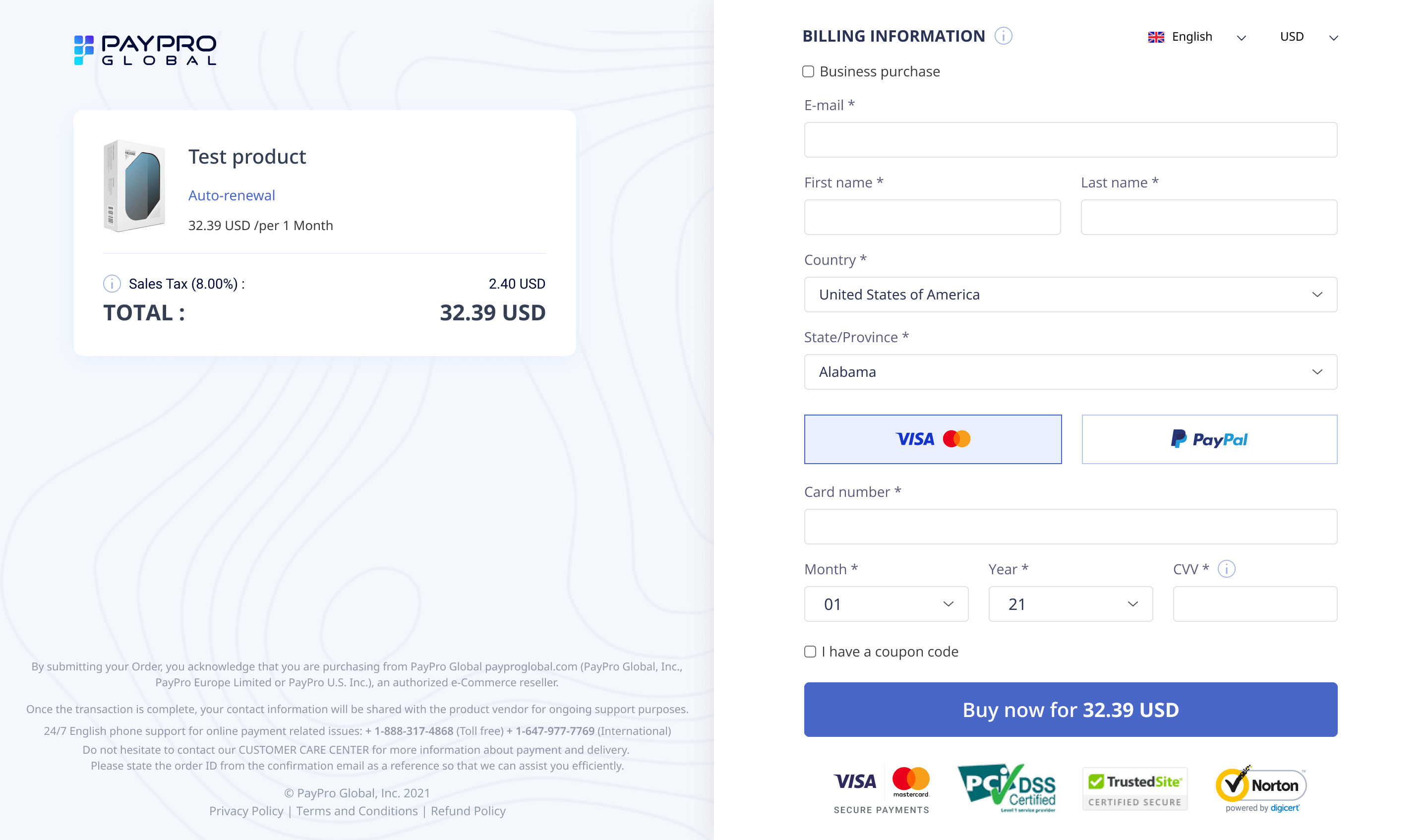 note
All checkout pages provided above are customizable and can be branded to match the design of your website. We have a dedicated Integration team ready to help you with the customization of the checkout page. Additionally, we can review your own design. To do this, please reach out to us at [email protected].