In-Game Checkout Overview
The gaming industry is growing rapidly and you can stay ahead of the curve by using PayPro Global's in-game checkouts that unify the payment process and enable you to accept more transactions.
The checkout design is simple to ensure a fast and frictionless checkout process. It can also be customized, just like all of our checkouts, and includes items like your logo, button style, font, and brand color. The in-game checkout can be fully integrated into your game to avoid any redirects or added steps to the payment process. As with all our checkout pages, the customers can pay in their local currency and preferred payment methods.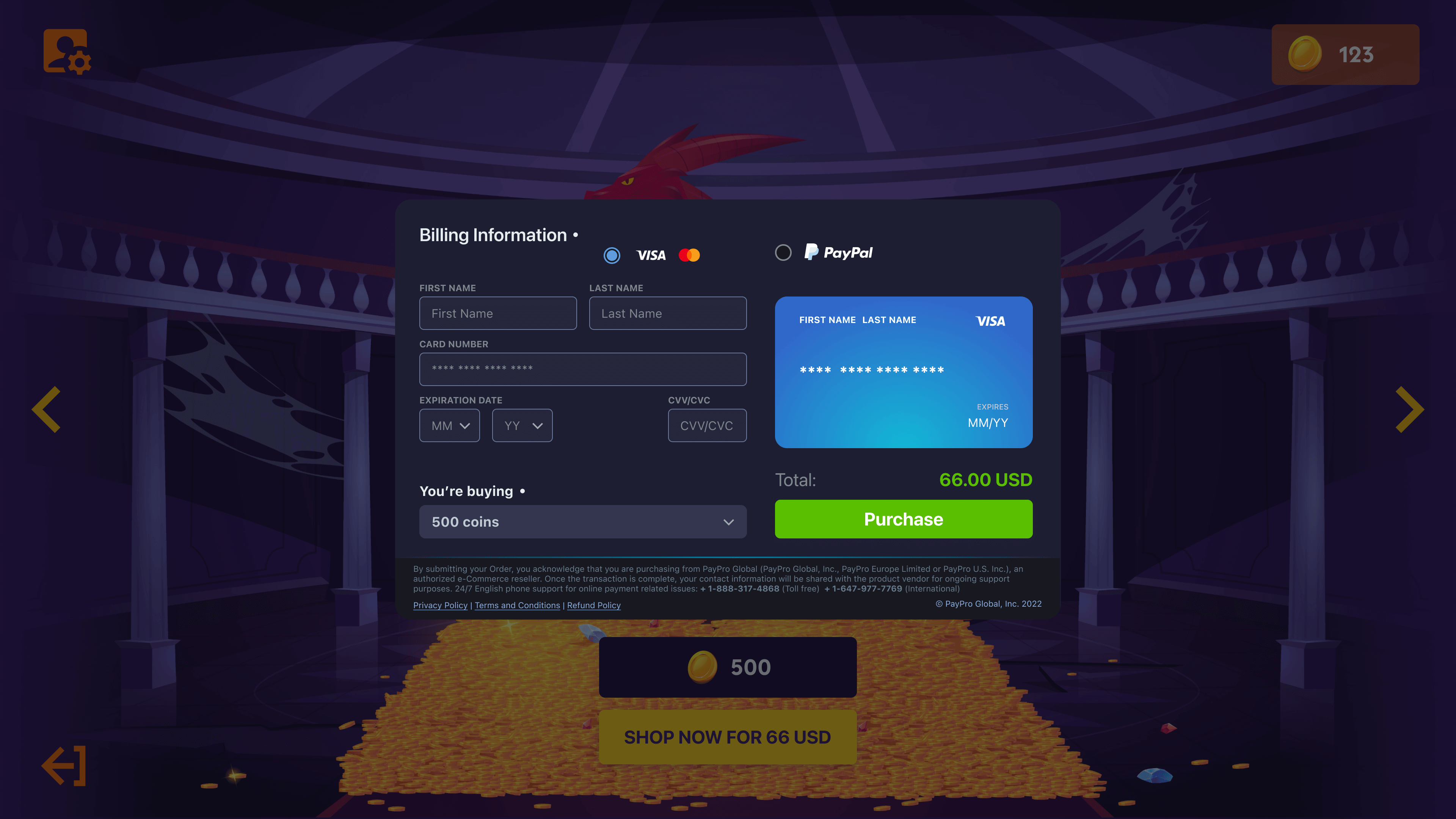 note
We're tokenizing the customer's payment details. You will have the option to use one-click payments via API for future transactions. Please refer to our API documentation.