Mobile Checkout Overview
PayPro Global offers a dedicated and straightforward mobile checkout for a better user experience on mobile devices.
We have a generic mobile template that can be activated in your account in Store settings -> Mobile template by enabling the option Use mobile page template. It has a view that was adjusted specifically for mobile devices: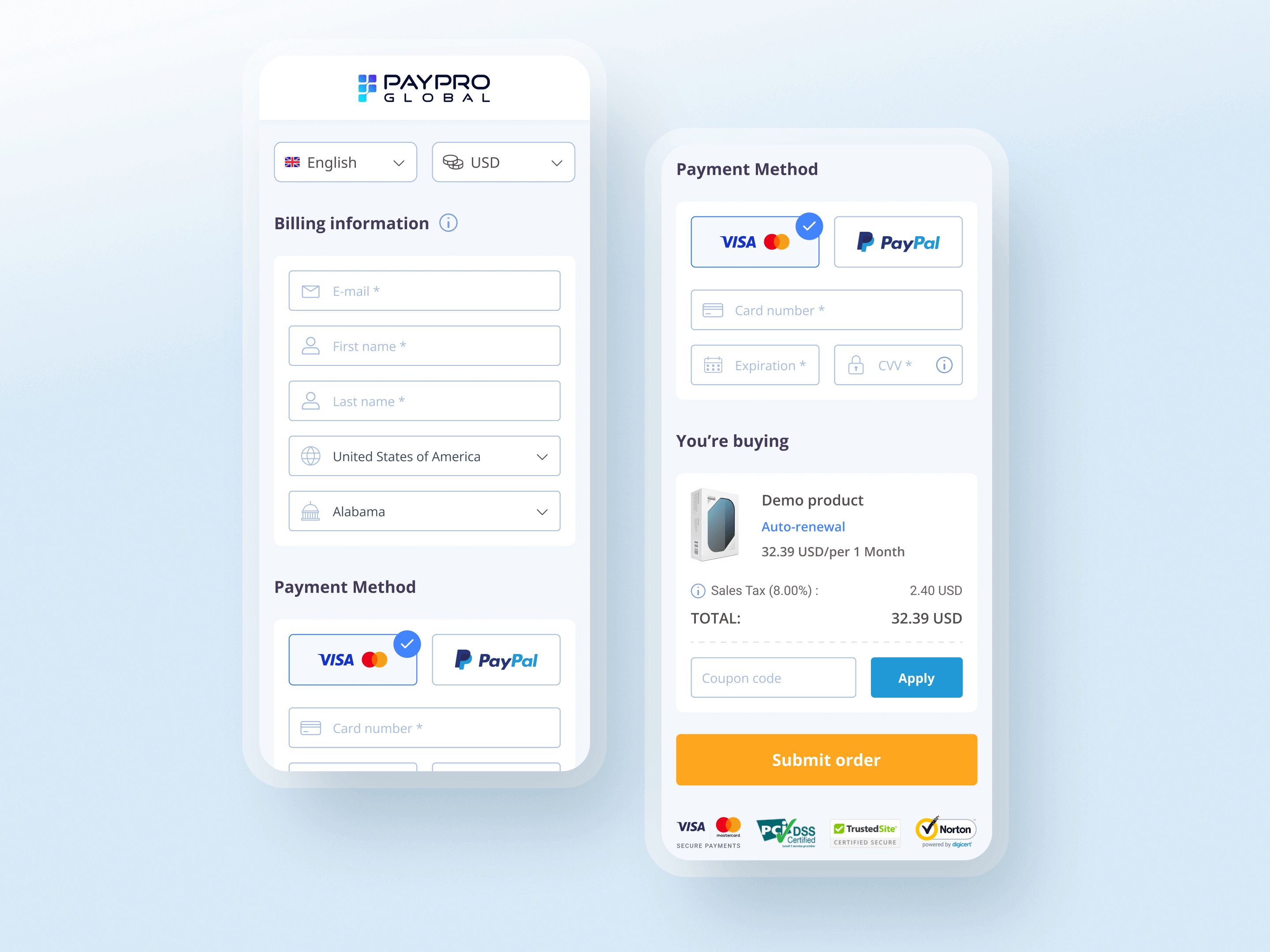 Its interface is basic and convenient in using. You can co-brand it with your logo instead of PayPro Global's by uploading it via Mobile logo feature. Also, you can manage the available additional features on the checkout page by selecting the radio buttons in the setup:
You can change the number of fields on the checkout page by selecting the Use original template full checkout form option. If you choose this option, fields like Address, City, and Zip code will be removed from the form.
In case you don't want to use our mobile template, you can always deactivate it and the default (original) checkout template will be applied on mobile devices. All our checkouts (web, iframe, pop-up, in-app, and in-game) are responsive and adjusted for mobile devices.
If you wish to have a custom mobile template you can easily provide us with the design file and we will create it for you.
note
You will need to track the customer's device on your side to forward them to the correct payment link (regular or custom mobile).